Ingredients
Ingredients for Mixer (5 Cocktails):
30 grams mint
20 grams ginger
200 ml water

Ingredients for 1 Cocktail:
40 ml mixer
100 ml Junmai saké*
10 ml simple syrup
5 ml lemon juice
1 egg white

Produced by Marc Matsumoto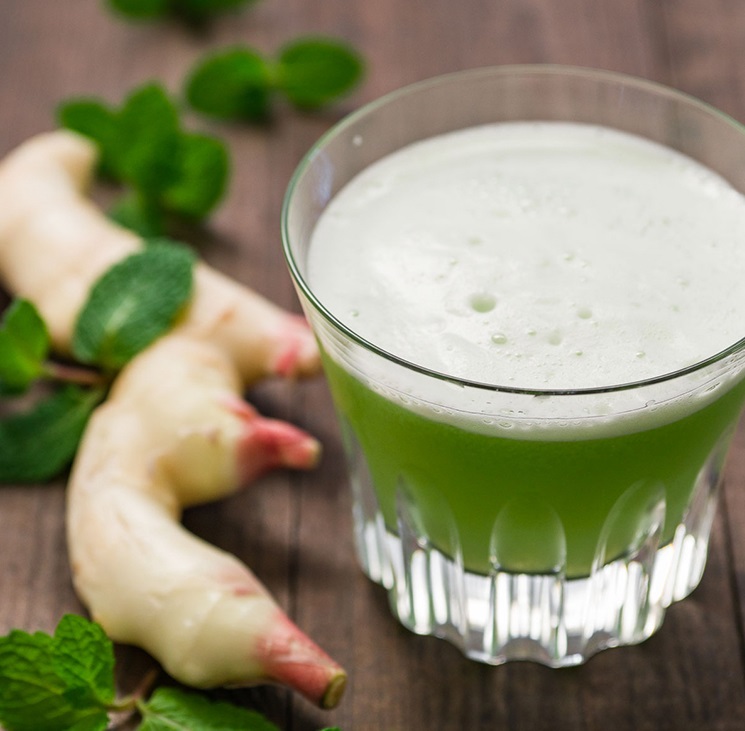 Method
1
To prepare mixer, bring a pot of water to boil. Add mint and blanch for 30 seconds. Immediately transfer mint to ice water.
2
Drain the mint and add to a blender along with the ginger and water. Blend to puree and strain through a fine mesh sieve.
3
To make the cocktail, add the mixer, saké, simple syrup, lemon juice, and egg white to a shaker. Shake until very frothy.
4
Add a few large pieces of ice to the shaker and shake vigorously until chilled. Strain the cocktail into a tumbler, adding the foam as well.
Use Any of These